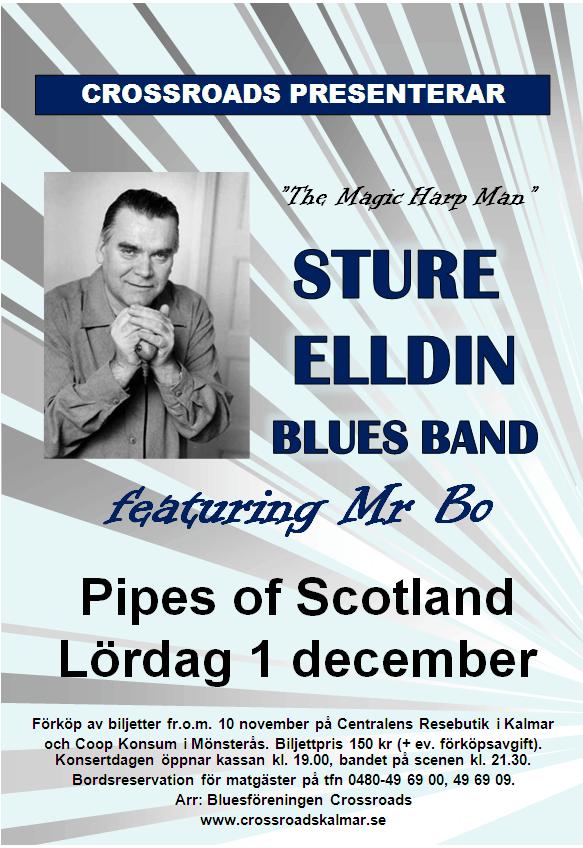 Vi har hittat en alternativ konsertlokal i Kalmar under perioden som Söderport Café byggs om: Pipes Of Scotland vid Stortorget.
Vi provar med en konsert där den 1 december med Sture Elldin Blues Band feautring mr Bo. Munspelsblues på absolut högsta nivå!
Förköp från 10 november på Centralens resebutik i Kalmar och Coop Konsum i Mönsterås. Pris 150:- + eventuell förköpsavgift.
Kassan öppnar 19 på konsertdagen, bandet är på scen vid 21.30
Ring för bordsbokning till Pipes of Scotland 0480-49 69 00, 49 69 09
Föreningen har ju en Facebooksida sedan ett tag. Gå dit via denna länk om Du vill bjuda in vänner!
Affisch att sätta upp på jobbet hittar Du här
Affisch – Sture Elldin Blues Band 2012